9 March, 2021
Landbridge is proud to continue support for Clontarf and Stars Foundations
Landbridge is pleased to announce the renewal of its partnerships with Clontarf and Stars Foundations for a three-year term. Clontarf and Stars are two foundations that help young Indigenous people reach their potential through education and life skills.
Managing Director for Landbridge in Australia, Mike Hughes, said Clontarf and Stars are helping to break the cycle by offering young Indigenous people education and post-school pathways.
"These Foundations offer young Indigenous people opportunities for education while also developing life skills that can then be taken back to their communities," he said.
"Our support is both financial and in-kind. We work in partnership with the Foundations by offering the students opportunities for workplace visits, work experience, employment training forums and sporting events with our team at Darwin Port and in our Westside offices in Brisbane."
CEO, of Clontarf Foundation, Gerard Neesham, said Clontarf is pleased to continue partnering with Landbridge to help provide young Aboriginal and Torres Strait Islander men with the best chance of leading healthy, successful and fulfilling lives.
"Our students love visiting the Port. The staff are so accommodating and willing to include our students in as many learning experiences as possible," he said.
Stars CEO Andrea Goddard was proud to continue their partnership with Landbridge.
"Stars Foundation celebrated its five-year anniversary last year. With Landbridge supporting us since inception, we're really pleased to continue this relationship and look forward to building on what we've achieved so far."
Landbridge with now work with the respective foundations to help them deliver their respective programs from 2021-2023.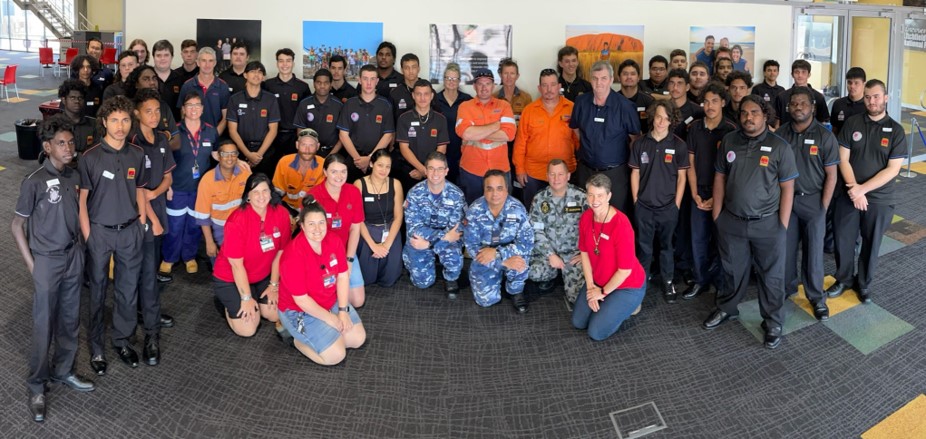 10 November, 2022
NT Chamber of Commerce Business Excellence Awards Darwin Port and the Clontarf Foundation partnership were recently announced as finalists …
27 September, 2022
Landbridge Australia is delighted to announce Peter Dummett as Darwin Port's CEO. Peter has been acting as the Port's …
4 August, 2022
Darwin Port is pleased to report 57,750 tonnes of iron ore left the Port on bulk vessel, The Harmony …