Community
We invest in and work closely with the community to achieve stronger outcomes for the region.
Our Approach
Landbridge combines capital and expertise with local know-how to operate successfully and sustainably in Australia.
Our local management and staff work together with local companies and suppliers to achieve stronger outcomes for the region.
We are committed to having a positive impact in all communities where we operate. We do this by building local capability, supporting local businesses, sponsoring community events and helping young Indigenous people reach their potential with our ongoing support to the Clontarf and Stars Foundations. Health and safety is a priority for us across all of our businesses. We believe that all occupational injury and harm is avoidable and invest considerable time and resources in the implementation of site safety processes and training for the protection of employees and contractors.
Working with the Community
At Landbridge, we focus our investment in projects that directly contribute to a vibrant and prosperous future for the region. Landbridge supports foundations that help young Australians reach their potential through education and training, as well as community events that showcase and drive the potential of northern Australia.
Clontarf and Stars Foundations
Since 2016, we have provided ongoing support to Clontarf and Stars, two foundations that help young Indigenous people reach their potential through education and life skills. These programs are aimed at improving the education, health outcomes and employment participation of young Indigenous Australians in the Northern Territory and Queensland. Our support is both financial and in-kind, including facilitating port visits, contributing to employment training forums and sporting events.
We also sponsor Clontarf and Stars students to participate as youth crew members on the Young Endeavour training ship. The Young Endeavour provides a unique hands-on opportunity for students to develop leadership, team building and interpersonal skills as well as practical on-water skills in a challenging, exciting and exhilarating environment.
In 2019, Landbridge was awarded the Intract North NAIDOC Private Sector Award, recognising our commitment to prioritising Indigenous employment and training at Darwin Port and on the Westin Darwin hotel project, as well as our support of the Clontarf and Stars Foundations.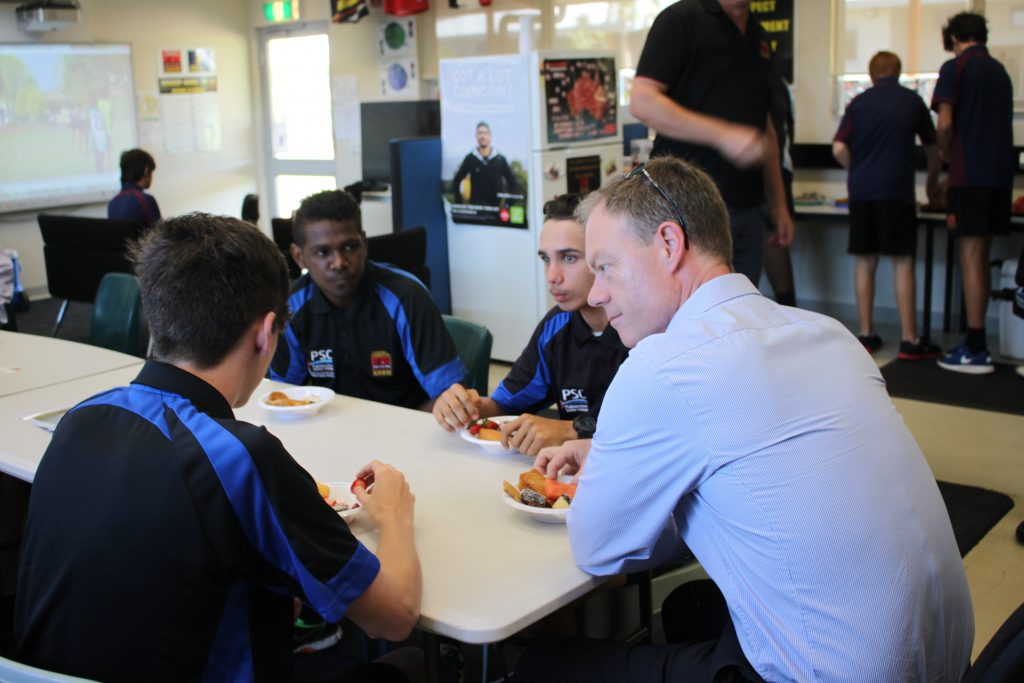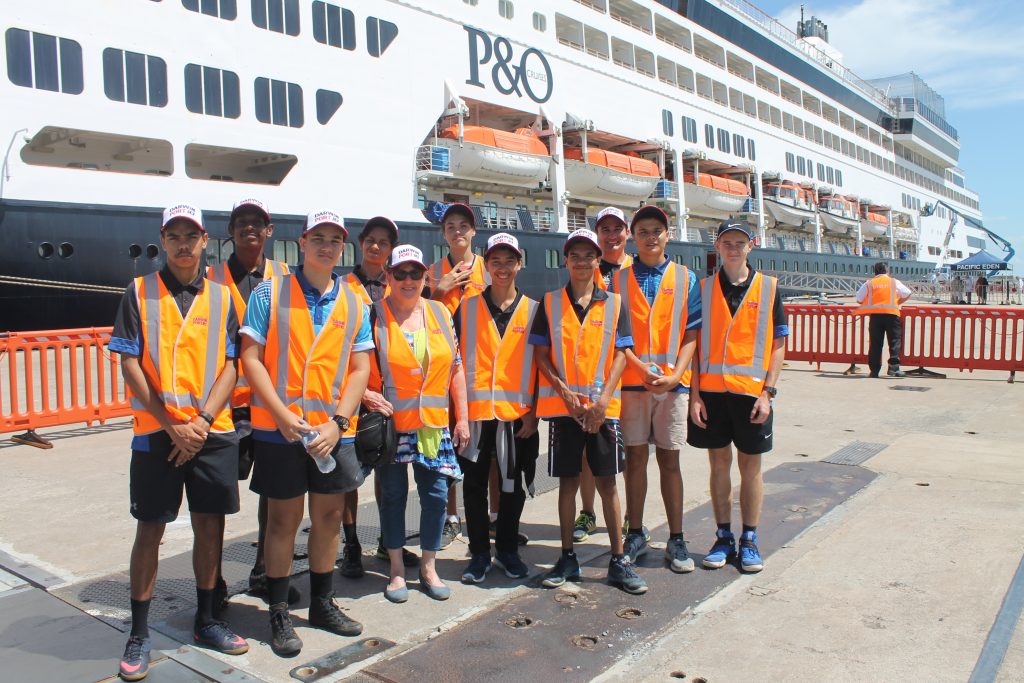 About the Clontarf Foundation
The Clontarf Foundation exists to improve the education, discipline, life skills, self-esteem and employment prospects of young Aboriginal and Torres Strait Islander men and by doing so equips them to participate meaningfully in society.
"Landbridge has been a tremendous supporter of the Clontarf Foundation since 2016 and has been instrumental in our continued operation and exponential growth in that time. Importantly, Landbridge has provided the young men in our program with many opportunities to engage in activities that encourage them to attend school regularly, to complete Year 12 and then to transition into employment or further education. Clontarf is proud to be partnered with Landbridge in our joint mission of providing young Aboriginal and Torres Strait Islander men with the best chance of leading healthy, successful and fulfilling lives."
Gerard Neesham, Chief Executive Officer, Clontarf Foundation
About the Stars Foundation
The Stars Foundation is focused on improving education and health outcomes for Aboriginal and Torres Strait Islander young women. The Foundation aims to support and enable Aboriginal and Torres Strait Islander girls and young women to make active choices towards realising their full potential in all aspects of their development and wellbeing.
"Stars is extremely grateful for the support Landbridge has provided us since inception, which has been so important and enabled us to triple in size in three years. Not only does it enable us to run high quality programs, but there are broad additional benefits like the opportunities that the Landbridge Group offers our girls regarding their post-school pathways. Exposing young women to a broad range of potential employment opportunities helps raise their awareness and aspirations about what is possible for their future. The girls love the interactions with Darwin Port and we are very proud of our partnership as it continues to evolve."
Andrea Goddard, Executive Director Stars Foundation.
Darwin Festival
Landbridge has been proud to sponsor the Darwin Festival for the past three years. The 18-day Festival is an iconic Darwin event with a fantastic program of local, national and international performers. It showcases Darwin's unique and vibrant culture, attracting local and international visitors. In 2019, Darwin Festival closed with a free community event supported by Landbridge.