10 November, 2022
A Winning Team – Darwin Port & the Clontarf Foundation
NT Chamber of Commerce Business Excellence Awards
Darwin Port and the Clontarf Foundation partnership were recently announced as finalists for the 2022 NT Chamber of Commerce Business Excellence Awards.
The event was held at Mindil Beach Casino on 28 October, closing out a huge calendar of activities across the Territory, programmed for October Business Month. Darwin Port staff and Clontarf Foundation representatives were in attendance and had the privilege of accepting two big Awards on the night.
Our winning partnership brought home the Excellence in Business in Community Collaboration and Corporate Responsibility, Top End Region Award, and for the same category, we also won the NT Wide Award, covering Darwin, Top End and West Arnhem regions. These Awards recognise a stellar ongoing partnership between our organisations that continues to strengthen and prosper with real, meaningful outcomes. It was fantastic to celebrate our people and our efforts that ultimately benefits and contributes positively to our industry and community.
The Landbridge and Darwin Port teams truly deserve this award as they have actively supported and given their time to ensure we have a successful partnership.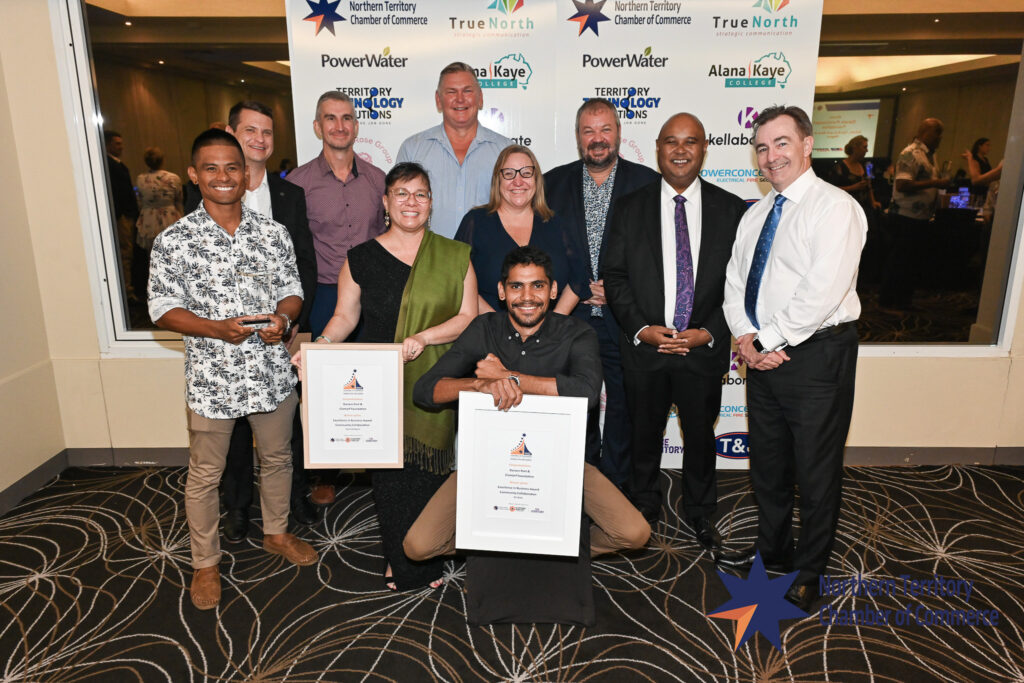 27 September, 2022
Landbridge Australia is delighted to announce Peter Dummett as Darwin Port's CEO. Peter has been acting as the Port's …
4 August, 2022
Darwin Port is pleased to report 57,750 tonnes of iron ore left the Port on bulk vessel, The Harmony …
26 July, 2022
Landbridge and Darwin Port are pleased to continue their support of Darwin Festival as a distinguished partner and sponsor …